This page is archived from PancakesCon 2020. If you are resolving to this page, please clear your DNS cache and visit https://pancakescon.wordpress.com/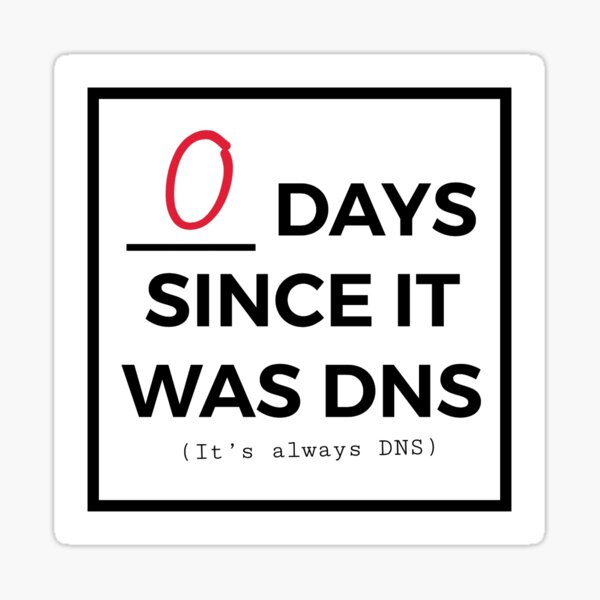 PancakesCon 2020
Thank you for your attendance and support; see you next time!
Media coverage:
https://www.csoonline.com/article/3533422/virtual-security-conferences-fill-void-left-by-canceled-face-to-face-events.html
Info and CFP
#PancakesCon is an impromptu, virtual hacker con which occurred on Sunday 3/22/2020, from 9AM-6PM Central US Time.

Every talk at PancakesCon was approximately 40 minutes long, and had two halves:
1) An introductory talk on a hacking / infosec topic targeted at junior analysts or students in the field.
2) An introductory talk on any one non-IT topic for anyone to learn about the skill or hobby.
The objective is to allow people to learn some new skills (infosec career-wise, and not) while they are trapped in quarantine at home or in isolation. It should inspire them to learn more on their own about both or either topics.
Example:
"Windows Forensics Basics & Homemade Pickles!"
Talks should be PG-13 or below. (Cocktail making is fine, but please don't swear excessively while making bathtub gin.)
Talks will be live-streamed via GoToWebinar (Thank you, Wild West Hackin' Fest!) You may use demos, video, slides, or a combination, as long as it is compatible with the streaming service. We will endeavor to record them all.
Registration
Registration is now closed. Thank you to our 3000+ attendees.
Con Schedule
| | | |
| --- | --- | --- |
| Central US Time | Track 1 | Track 2 |
| 9:00 | Welcome Remarks: Lesley Carhart and Keynote: John Strand – Network Threat Hunting and Homemade White Russians | --- |
| 9:45 | What the Heck is a CTF anyway? And Scrapbooking basics for Preserving the Past! – @vamegabyte | Triaging Patients In CyberSpace AND MeatSpace – @malwarejake |
| 10:30 | PowerShell and Pickling – @HomeBrewedSec | A Soba Reflection on Japanese Cyber Security! – @yellowcap_ghost |
| 11:15 | Hunt & Tell: An Introduction to Blue Team Tactics & a Primer on Live Streaming to Teach Others – @dakacki | Intercepting the Rhythm: Intro to Android App Interception and Multigenre Mixing – @echozaurora |
| 12:00 | Everything you need to know about Programming and Coffee in 40 mins – @jaredhaight | Legacy UNIX Subsystems & Legacy Grain Bread – @johnnysunshine |
| 12:45 | Jupyter for Infosec / Beyond Muay Thai: Creative Elbow Strikes for your Self-defense Arsenal – @mttaggart | Encryption Backdoors and Ultramarathon Running – @privacyporter |
| 13:30 | Intro to Firmware Analysis & Japanese Book Binding – @netspooky | Living Off the Land with a Side of Bubble Tea – @JoeLeonJr |
| 14:15 | Image Based Abuse, and a Makeup Tutorial! – @badassbowden | R.E. and Indoor Gardening 101 – @SynapticRewrite |
| 15:00 | Reconnaissance and Exploitation with the NMAP Scripting Engine and The Physics of Stringed Instruments – @Jun34u_sec | Cryptic Dependencies & Cryptic Crosswords – @MayaKaczorowski |
| 15:45 | Threat Modeling + Self Drafted T-shirts – @moor1204 | Regex and Dogs – @cyberingcc |
| 16:30 | Social Engineering and Beekeeping – @reputelligence | Cybersecurity Job Interviews & Card Magic – @hela_luc |
| 17:15 | Intercepting Proxies for N00bs / Patching is Important (Pants, not Servers) – @Skillinen | Doing a lot with a Little: Working in Austere Windows Environments and Turning Simple Ingredients into Delicious Curries – @australeo |
CTF
Thank you to Security Innovations for running our CTF, and over 1000 competitors!
Car Hacking Village
Car Hacking Village is a unique interactive car hacking/learning village. Given the current switch to virtualizing conferences, we are also working to virtualize the Village. We are frantically working to make an interactive learning/hacking environment from scatch. We worked hard over the last 4 days to connect multiple Raspberry Pis to a Tesla Model 3. Using "tmate" we can share the SSH terminals for users to issue commands to the devices. These devices are connected via CAN Bus to the vehicle. Using tools such as CAN-Utils via SocketCAN, users can create scripts to connect and issue CAN Commands including Diagnostic Requests to the vehicle from the comfort of their own home. We have also connected cameras monitoring the Front, Rear, and Interior of the vehicle and are streaming these feeds live via Twitch (twitch.tv./carhackingvillage, twitch.tv./carhackingvillage2, twitch.tv./carhackingvillage3) these streams have a slight delay but can give users the visual feedback they may need. We also are working on a "Getting Started Guide" and some challenges that will be posted to our soon to be announced web page. Please go to https://carhackingvillage.com/events and click on PancakesCon event for the latest links or follow us on Twitter @CarHackVillage.
How Can I Help?
Please help us by practicing self isolation and hand washing during this difficult time! Support your local small businesses where you can, and look after one another!
Slack
https://join.slack.com/t/pancakescon/shared_invite/zt-cn98ger6-Zk~TJ7xmLassV~c2Fhi5Ug
Sponsors & Thanks
Special thanks to:
Wild West Hackin' Fest for the use of a GoToWebinar account!
Security Innovation for the CTF!
All of our volunteers and moderators!
All 153 people who submitted talks  – we see you and we love you!
Each and every one of you who cuts back on unnecessary contact, supports local businesses, and looks out for all our neighbors while we work to flatten the curve of COVID-19.